My weekly blog allows me to share insights
of what is coming and examples of what is working...

I hope you enjoy them.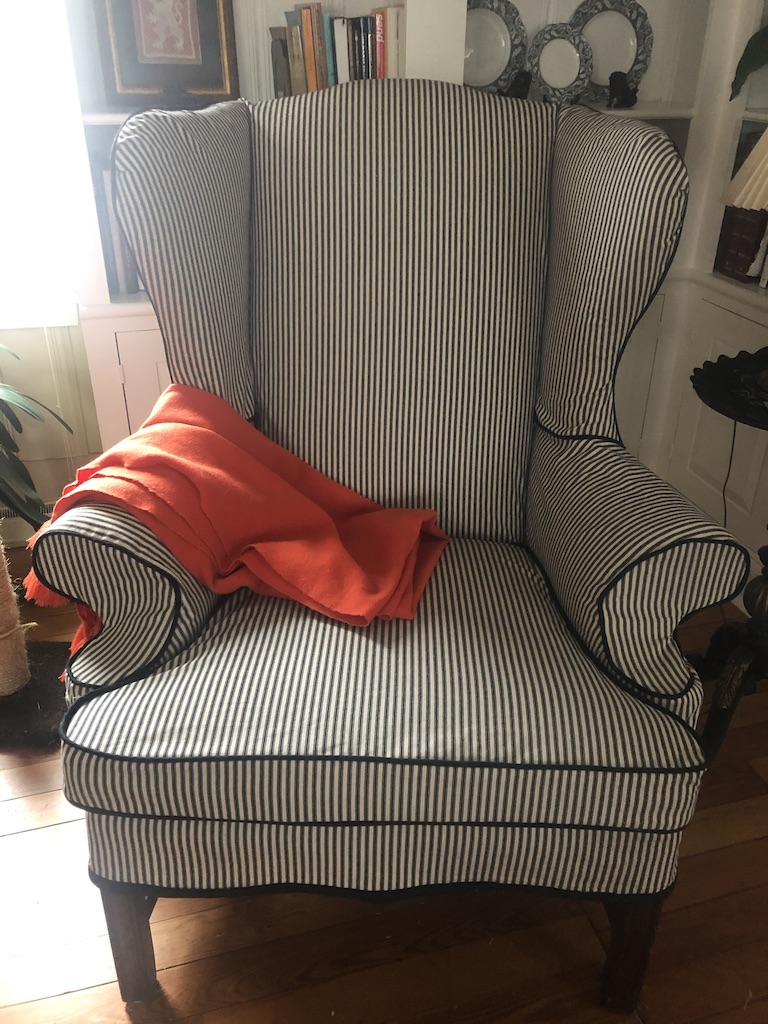 I started this project about a month ago, although how much time it was going to take to complete the project remained an unspecified mystery. Since this was the first slipcover I ever made, I spent time researching HOW to do this so that the result would be respectable. The ticking stripe fabric was a couple of years old, because I originally thought I would have someone do the work for me. But the pandemic arrived and my travel schedule slowed…
Happy December!
The year is almost over - can you believe it? And as it draws to a close it's time to start looking at what to create for 2021. I will be posting an opportunity next week for you to sign up for Goal Setting Mini Series for retail showrooms and another for trade showrooms (maybe a third for independent designers? Let me know and I will add it!) with directions to participate. Please keep your eyes open for this and I hope you will join us!
In the meantime, start to consider what…
Hey everyone!
I will be at The Drawing Room in downtown New Bedford on Saturday, 10/31 from 10-2 working with Anthi and talking about a wonderful trend that is still with us: painting fine quality vintage and antique furniture in new, wonderful colors! Here is an example from my home - vintage Heywood Wakefield Windsor chairs painted BM Ravishing Red! That was the color that was ultimately chosen. The first one was too orange, so the painter was able to rub through the topcoat to show the orang…