Ask Commitment Questions
For sales professionals, everywhere.
In keeping with the lifelong practice of asking questions is my lifelong practice of talking about them. Imagine a conversation where YOU really drive the exchange by completing EVERY response you have with a question. Think about it. Even if you answer a question posed by the other person, you keep the volley going with a question of your own. You: "Lobster is my favorite food…what's yours?"
One of the more challenging types of questions is Commitment Questions - asking for a commitment from the other person so that occurs as a benefit to them.
Jim Grady was a partner and collaborator of mine for years and he was/is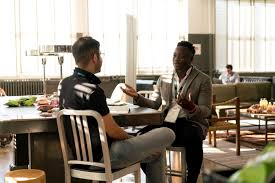 a terrific salesperson. Early in his career, he had the good fortune of working with a top real estate agent. Jim asked him what made him so successful and the response was "I always ask for a commitment". When he would show a property, he would ask the prospect "Do you like this?" And if they said yes, he would ask "Do you want to make an offer?" Then he would manage their response.
Simple.
Look at your selling strategy. Are you intending to ask for a commitment from the prospect - either the sale today or an appointment to make a sale tomorrow? Do you really know where the prospect is in their buying process and what they are ABLE to do now? Do you need to ask more
Discovery Questions
?
It's all research and practice. Keep asking questions…all kinds of questions. And if you need help, ask for it.
Now, go sell something.
oxo,
Jody