Part 19 of 20: HubSpot Sales Statistics…With Secret Sauce Added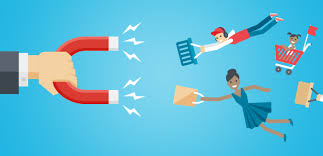 19.    Retaining current customers is 6–7 cheaper than acquiring new ones
It's not a new sales enablement statistic, but it's just as true today as it was in the past. It's cheaper to keep your current customers happy than to spend time finding new ones.
Salespeople
Is follow up a scheduled part of your weekly sales actions? Do you ask 'What's next?' with each sales opportunity that closes? Like asking for referrals, staying connected with current clients is low hanging fruit (I dislike that phrase, but it works, doesn't it?), and doing both will likely produce a 15% increase in business without relying on the company to drive new prospects to you. Make it part of your workweek and practice with other team members before you make any 'warm' calls to clients.
Sales Managers
If there is encouragement for salespeople to do this, then it must be a priority for a sales manager to check on the actions and the results they are achieving. Be prepared to practice with your team and help them to develop 'learned dialogues' that make keeping in touch with clients easier. Knowing that there is value in this sales silo is not as good as taking actions to mine for those opportunities….as actions are the only things that produce results.
oxo,
Jody