Managing a Sales Team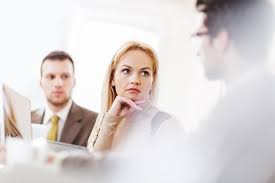 For sales managers and sales leaders, everywhere           
Although my sales process "
Sell it or Schedule it
" is designed for salespeople, they are not completely responsible for executing it to mastery. The inclusion of their sales manager is critical to the implementation and ownership of this process.
I just finished a 90-day sales management coaching agreement with Sherry Kollar of
Furniture Warehouse Design Gallery (FWDG) in Beaufort, South Carolina
.  Our engagement was for HER training and coaching only…I never had contact with her sales team. She was a willing and engaged learner who was new to this position and had been a strong salesperson – selling HER way. She now had to have a sales manager perspective, an objective selling format, and a fundamental understanding of how to train and coach this team of individuals. We just finished her third month and her store made goal (which IS her goal)
and
every member of her team made goal.
The big take away is that she can tell you WHY and HOW that happened….so that she can now repeat it.
I believe that Sales Managers are the most pivotal role in the sales operation. They are often good salespeople who are elevated to a new role with little support or direction from leadership. They are often saddled with managing customer service issues (business that is already in the system) instead of focusing on driving new business. And they can make or break the success of the sales team.
If you have a sales manager on your team, are you giving them everything they need to succeed?
And if you ARE a sales manager, what are you doing to develop your skills so that your team wins and making goal is NOT an option? 
If you need help with this, call me. 877-663-9663. 
Now, go help someone to sell something.
oxo,
Jody